Hey Traveler, are you happy?
I'm not sure how happy are you but I am damn happy. I'm happy as once I heard my instincts and following it blindly until now. I traveled to all those places which I had seen in Indian Bollywood movies and songs. While exploring all those places, somewhere I discovered myself. I found what makes me happy and why I'm born. I would say, it has inspired and shaped my life over the years.
Now I see the people, countries, nature and this amazing world absolutely differently than before. However, my desire for satisfying my wanderlust is not achieved even after traveling 30+ states & union territories in India and 3 international destinations. The more I am traveling, the more I feel I'm alive and happy. I feel, yes I do exist and probably that is why my bucket list is increasing day by day. In this blog, I'm sharing my bucket list of the places which I want to see before I die. I hope you will like them.
1. Rainbow River, Colombia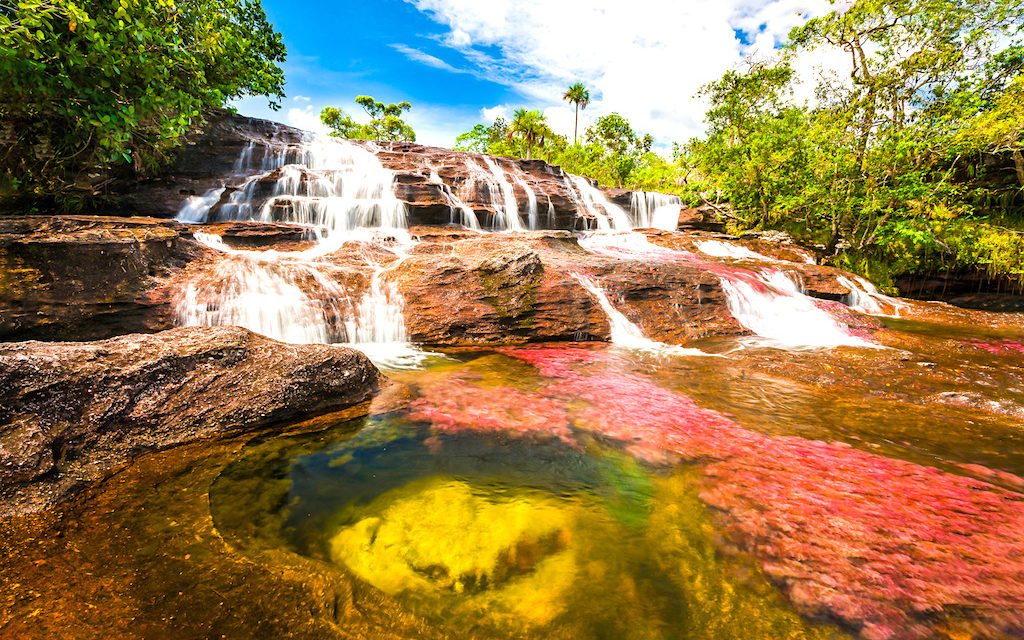 The Caño Cristales river in La Macarena, Colombia is dubbed the "River of Five Colors" and "Liquid Rainbow" because of the many colors you can see below the crystal clear waters. Bright greens, yellows, reds, and purples appear to be flowing down the river depending on the light and water conditions. Sometimes, the river can also appear a bright blue, hot pink, orange, or a deep maroon
2. Leshan Giant Buddha, Suichan, China
The Leshan Giant Buddha is the sculpture of a seated Maitreya Buddha located at the confluence of the Minjiang, Dadu and Qingyi rivers in southern Sichuan Province, close to the city of Leshan. The stone sculpture, carved out from a cliff, faces Mount Emei, with the rivers flowing below its feet. It is the largest stone-carved sitting Maitreya Buddha in the world as well as the tallest pre-modern statue in the world (by far).
3. Reed Flute Caves, China
Today, the Reed Flute Caves are highlighted by multicolored lights, turning the 240-meter-long cave system into a stunning experience. As one of China's most popular attractions for over 1,200 years, it's worth the visit to view this incredible stalactite, stalagmite, and pillar formations.
4. Tianzi Mountains, China
Set as the inspiration for the floating mountains in the movie Avatar, these formations are more breathtaking than you can imagine. The area spans 16,550 acres, and the tallest peak rises about 4,140 feet above sea level.
5. Cappadocia Caves, Turkey
The unique and beautiful region of Cappadocia in Turkey is known for its original rock formations, balloon flights and cave towns where people have lived for millennia. The soft sandstone made it easy for the locals to carve out caves large enough to create their own homes inside. Some of the ancient settlements are located in cliff walls, others in the mountains and some are even composed of a complex network of underground tunnels resembling a termite mound!
6. Pamukkale, Turkey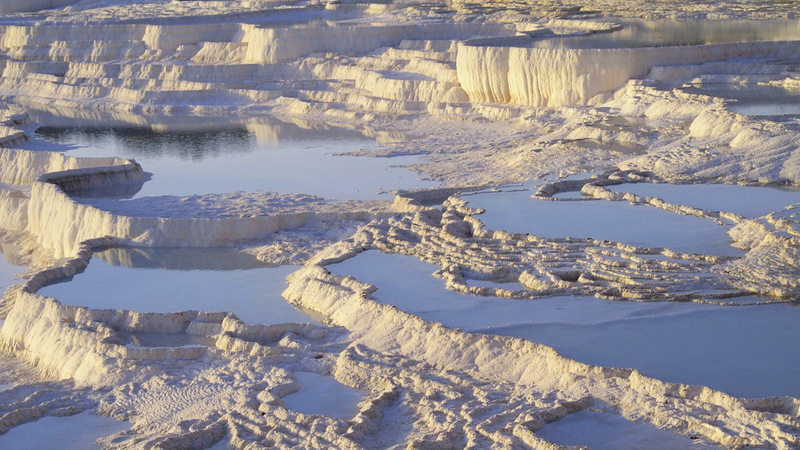 This area is home to natural hot springs that leave travelers in awe. Don't end your journey without bathing in one of the remarkable natural tubs.
7. The Great Barrier Reef, Queensland, Australia
The Great Barrier Reef is the largest collection of coral reefs in the world, spanning over 1,400 miles. It's so large that it can be seen from space, and it's among one of the Seven Wonders of the Natural World. It is the place to go diving, offering a one-of-a-kind display of underwater life.
8. Antelope Canyon, Arizona, USA
The Antelope Canyon in Arizona is a picturesque series of crevices you wouldn't believe wasn't a photography trick until you checked it out yourself. The way water carved out the crevices millions of years ago–coupled with the manner in which the light hits each wall–makes the rocks appear different colors, creating a dazzling display.
9. Antartica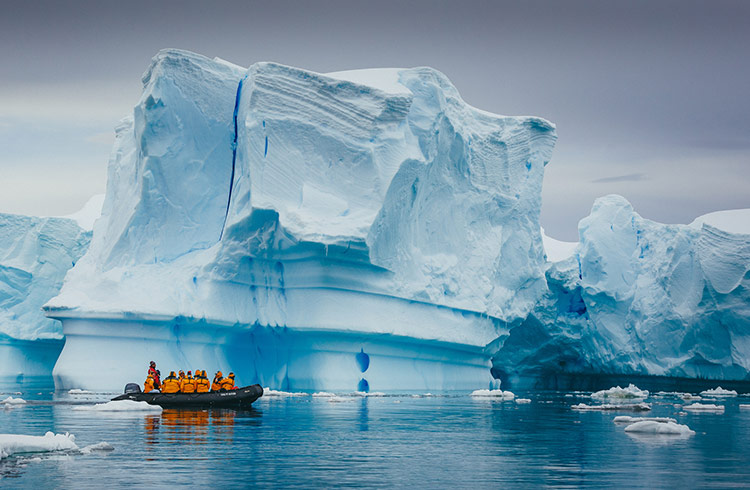 The southmost continent and site south pole site is also a destination I want to see before I die. Back in 60's it was a dream of thousands of people but now more than 30K people travel to this virtually uninhabited, ice-covered landmass. 
10. Angkor Wat, Cambodia
Angkor Wat was previously a Hindu and Buddhist temple built in the 12th century. Today, it's an architectural wonder worth visiting.
11. Machu Picchu, Peru
Machu Picchu is an ancient Inca site that dates back to the 15th century and sits atop a mountain above the Sacred Valley. The restored site offers a fantastic look into Inca history and an even more fabulous view of the astounding scenery.
12. Green Lights (Iceland, Finland or Norway)
Being a Delhi'ite I rarely see blue sky, therefore, the green northern lights are not less than a dream for me. It is in my bucket list ever since I started traveling. I've heard you can see them from Iceland, Finland or Norway.
Travelers, if you think there's something missing in my bucket list. Do let me know by commenting right below in the comment box. Until then, keep traveling.